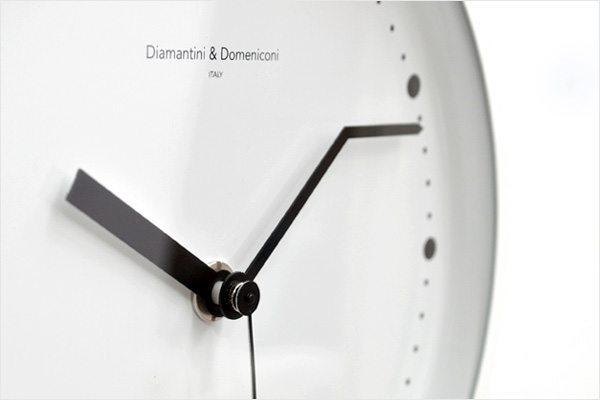 Trois minutes d'avance ? Facile !
Vous qui êtes toujours en retard, prenez de l'avance avec cette horloge qui a toujours trois minutes d'avance. Enfin, à moins que vous vous amusiez à essayer d'estimer la vraie heure à chaque fois.
Et si les montres et les horloges sont pas votre truc (moi, j'suis fan !), peut-être les erreurs de traduction vous intéresseront plus. Le site japonais sur lequel j'ai trouvé ce produit (produit Italien, au passage, donc surement disponible ailleurs aussi) est maître dans la matière. Un aperçu :
Born in a busy morning ¦, three minutes clear

Dial a black dot painted white base, a simple clock can be.

… It thinks, at the tip of the minute hand is bent a little closer look is not it?

The proverbial "early bird catches the three statements," as

And just three minutes to prepare as soon as may be waiting for something good.

That message was put in the bent needle.

You always, even to commute becomes a run carelessly

Once in a while, try walking leisurely towards What do you think?

"ON TIME = time to time."

The clock is such a unique design concept.