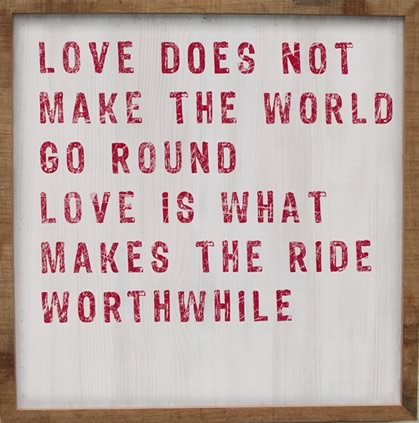 Love does not make the world go round,
Love is what makes the ride worthwhile
Je ne sais pas si c'est une citation célèbre ou qui l'a dit, mais j'aime beaucoup.
Vous trouverez ce tableau et d'autres exemplaires d'"art typographique" en édition limitée—tous avec l'amour comme thème, apparemment—chez Coulson Macleod.
Si vous habitez au UK la livraison est gratuite, mais bon, faut payer dans les £150 quand même.
爱