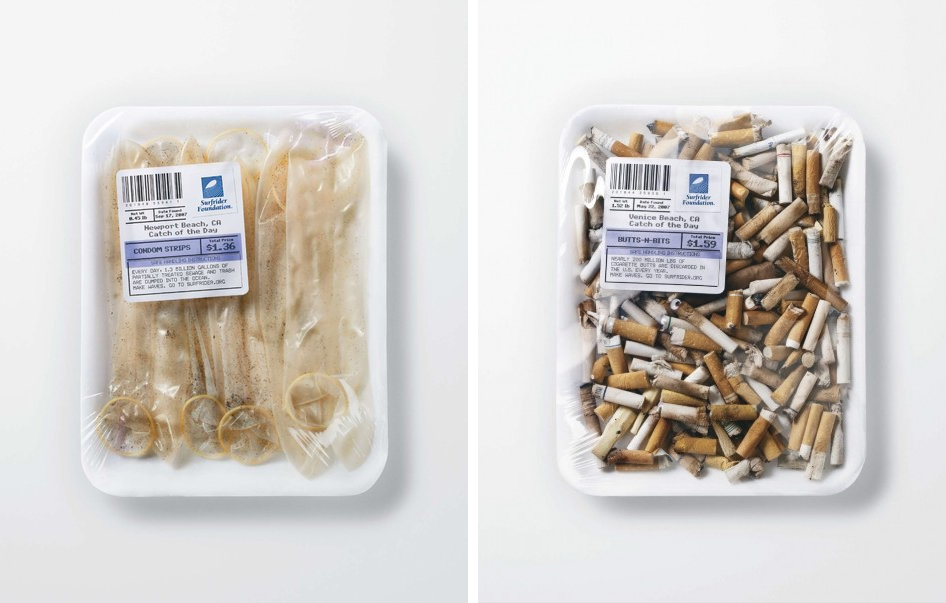 Nos océans sont crades
Et la fondation Surfrider à décidé d'attirer notre attention sur cette situation de manière originale et assez choquante pour avoir un impact (en tout cas je l'espère).
La campagne s'appelle Catch of the Day et ça consistait à recupérer des déchets sur les plages et les emballer comme de la nourriture. La "pêche du jour" a ensuite été laissée près de marchés ouverts en Californie.
Je viens de passer une semaine sur les plages du Costa Rica et ça fait très mal de voir à quelle point le moindre mégot ou bout de plastique peut être désagréable, surtout quand on vient de voir des petites tortues naître et que l'on pense… Enfin, souvenez-vous que les déchets qui finissent à la mer ne viennet pas forcément des plages. C'est cliché, je le sais, mais faites attention à vos déchets et prenez soin de notre planète ; pour l'instant on n'en a qu'une seule ;)
(Via Reaction)