New Xbox 360 Dashboard coming Nov. 19
We've been waiting for it impatiently—or at least I have. It was initially rumored for October, but Microsoft officially announced yesterday at TGS 2008 that the new Xbox 360 Dashboard will be rolling out on November 19.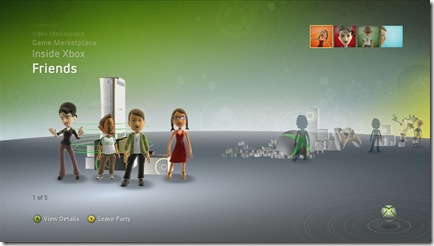 It will be available in 26 countries and localized in 19 languages. As you can see from the screenshot above (and more in this Joystiq gallery), not only are we getting a completely different user interface, but the experience will change too as this new version focuses strongly on bringing you and your friends closer to the Xbox by introducing avatars and allowing more interaction among friends.
Come back in one month and 10 days (or subscribe) to find out what I think of the new Dashboard.